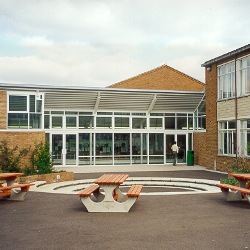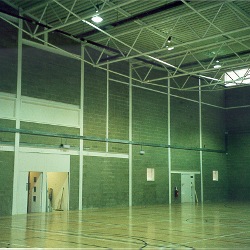 Education Project

Blenheim High School

Location:

Epsom, Surrey

Client:

The School Board Of Governors

Architect:

Grasby O'neill

Cost:

£5,000,000
Introduction
Blenheim High School is a newly created grant maintained school on the site of an old further education college. The school opened for the first year intake after the first phase of the work, and site work had to be segregated from the occupied areas of the school over the next four phases.
Accommodation
Initially, an assembly hall, dining hall, and new entrance foyer were created. A Sports hall, changing rooms, drama studio, and library were added, with technology rooms and science labs, followed by more general teaching accommodation and music rooms.
Services
Phased construction had to be considered in the design of the services. Independent domestic water systems were installed for each block, and the addressable fire alarm and security systems were made easily extendable.
Simple Heating and Ventilation
Wall mounted panel radiators were used. Different areas of the buildings can be turned off individually when not in use. Natural ventilation is extensively used with simple local extract for some individual rooms and a combined system for the changing rooms.
Sports Hall
Gas-fired radiant tubes heat the sports hall, as they are energy efficient for intermittent use and in areas with high ceilings. They are coordinated with the nets of the cricket bays which run the length of the hall.
Lighting
A consistent aesthetic environment with a minimum of different lamps. Carefully chosen luminaires highlight the space-frame structure of the Library and Drama Studio and emphasise the architectural features of the double height entrance atrium.