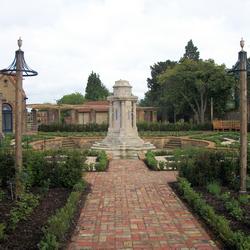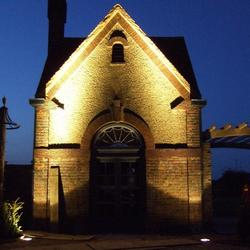 Leisure Project

Location:

London

Client:

Architect:

Cost:

£1,500,000
The Garden
Bushey Rose Garden is a Grade II listed garden in a conservation area with several Grade II listed buildings on site dating from 1913. The Garden is built on the site of the Herkomer School of Art and was given a new lease of life in 2008 in a £1.5 m scheme funded through the Heritage Lottery Fund, Big Lottery Fund Parks for People, Hertsmere Borough Council, with additional funds coming from Landsberg-am-Lech and the Rotary Club. EngDesign were employed to provide the services required to bring it back to life, maintain its heritage and protect its new identity.
The Cloister
LED lighting built into the original stone of the Cloisters provides a backdrop for performing artists. A concealed electrical feeder pillar and lighting set the stage for the diverse activities and shows what the park has to offer.
The Summer House And Rose Temple
The Garden previously suffered from dereliction and vandalism; the strategic use of architectural lighting provides a deterrent against crime whilst highlighting the most prominent aspects of the buildings. CCTV is also in use throughout the garden, with the pan, tilt and zoom cameras relaying images directly to the CCTV control room.
The Lawn
An extensive irrigation system coupled with a storage tank and pumpset are hidden away to allow maintenance of the new lawn area. New LED lighting on the pathway provides definition.
The Fountain
New water and power supplies were required to the original fountain, which was meticulously restored. New lighting brings the structure to life after dark.