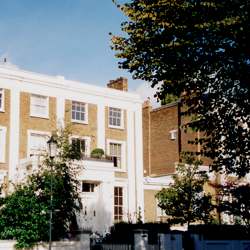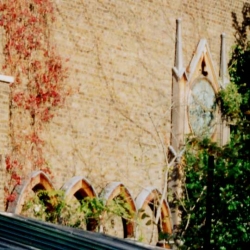 Housing Project

Ladbroke Road House

Location:

Holland Park, London, Uk

Client:

John Cleese
The House
Among the features which John Cleese had incorporated in his house in London's Holland Park area was a superb garden for summer functions. The lighting design was conceived by EngDesign to create a magical space, theatrical lighting displaying a series of shifting effects.
The Garden
Griffins, dodos, a lion, and a dragon are scattered around the garden, framed by the gothic arches and overlooked by a clocktower. Throughout are planted weeping pear, cherry, bamboo, sycamore, olive, and magnolia. Moonlight on the arches is set against the backlit trees.
Light Sources
Two light fittings are provided for each feature. Typically, the statues have a spotlight at the front and diffuse lighting at the side or rear. Varying the brightness ratio changes the effect from silhouette, to balanced rendering, to strongly shadowed highlighting.
Control
The light fittings are fed by separate dimmed circuits controlled by a timer to create the changing moods, three different pre-set scenes being provided. The timer control allows each scene to last between five to sixty minutes, with a slow fade rate to produce a barely perceptible flow of emphasis.