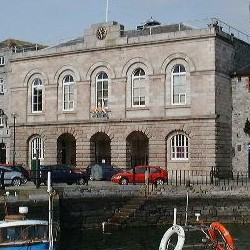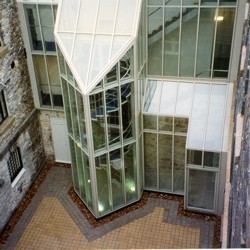 Commercial Project

Plymouth Custom House

Client:

hm Customs & Excise

Architect:

Skf Architects

Cost:

£1,000,000
History
The Custom House stands on the historic quayside of the city, overlooking Sutton Pool. It was built by the Surveyor to the Customs, David Laing, a pupil of Sir John Soane. The Plymouth Custom House was successfully completed in 1810, although Laing's next commission, the London Custom House, completed in 1817, suffered serious problems with the foundations.
Office Accommodation
The original listed Grade II* structure was refurbished and new extensions added, including two fully glazed common areas acting as links. The project provides office accommodation, in the first floor Long Room and elsewhere, together with the full range of other facilities needed by the client, including changing rooms and interview rooms.
Traditional & Modern
The heating and lighting were specifically designed to reflect the character of the rooms where they are. For instance, traditional cast-iron radiators are used in the old part of the building, and clean-lined modern steel radiators in the new.
Her Majesty's Customs & Excise
The project was one in a series of office refurbishments carried out on behalf of HM Customs and Excise.