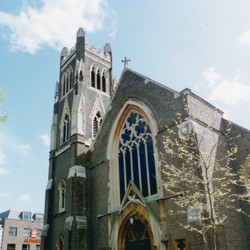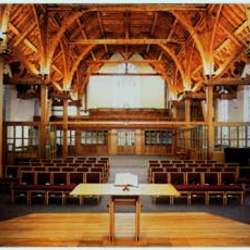 Worship Project

Church Refurbishment

Location:

Putney, London

Client:

Architect:

Price Mcniven

Contractor:

PMC

Cost:

£500,000
The Brief
The church and school have been completely refurbished, creating new community facilities, and renewing the organ. New heating, lighting and electrical wiring were all installed in the project.
Thermal Response
Churches can be difficult to heat because they are often used intermittently, and have a very slow thermal response because of the heavy walls and floor. A radiant heating system, where heated surfaces warm the occupants directly, is a good way to avoid having to heat all the fabric.
Building Structure
At Putney Methodist Church, the floor surface is heated to warm the congregation seated over it. Occupants can be comfortable even when the temperature of the bulk of the structure and of the air is still low.
Pipework
A gas-fired boiler supplies underfloor heating, one zone for the worship area and a separate zone for the communal area. The heating pipes are clipped to the side of the wooden floor joists and a heat-conducting aluminium sheet laid over the pipes.
Lighting
The lighting enhances the appearance of the interior of the church by creating focal points, and opens out the communal space by lightening the area. Uplights illuminate the roof trusses, while track-mounted spotlights are directed at the sanctuary. An array of downlights is used to light the congregation and the aisle.