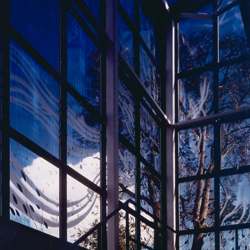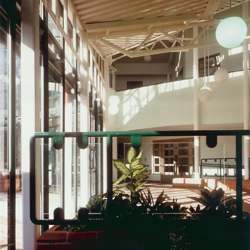 Health & Vetinary Project

Shrewsbury Centre

Location:

Newham, London

Client:

Newham Primary Care Trust

Architect:

Cost:

£1,600,000
Primary Care
The Shrewsbury Centre is one of a range of specially built healthcare buildings in Inner London providing primary and community care. The Centre forms the focal point for an integrated healthcare team.
Patient Centred Focus
Much thought has gone into the welcoming atmosphere. The cafe is an attractive meeting spot where light streams through the shaded windows.
Community Facilities
General Practitioners' surgeries are alongside facilities such as an X-ray and ECG suite, diabetic centre, dental clinic, speech therapy and minor treatment rooms, where patients can be referred directly.
Sustainability
The project, on an existing hospital site, is a mix of refurbishment and new-build with gas-fired condensing boilers and underfloor heating to maximise efficiency.
Simple Services
The underfloor heating, in the new areas, also minimises space taken by radiators. Ventilation is generally natural, but simple mechanical ventilation with set-back and run-on timers is provided for the internal rooms and where larger numbers of people will congregate.