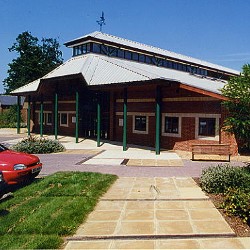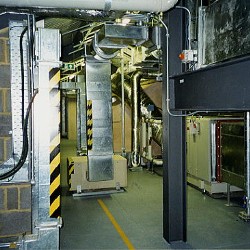 Health & Vetinary Project

Centre For Small Animal Studies

Location:

Kentford, Suffolk

Client:

Architect:

Forum Architects

Cost:

£1,500,000
Background
The Animal Health Trust in Newmarket, UK, has recently built a range of facilities to study health problems in animals and to provide medical treatment. The first to be completed, the Small Animal Centre, typically treats cats and dogs, although more exotic species have had their problems solved here too. It has been followed by the Equine Centre, an internationally known centre of excellence for the study and treatment of horses, and by a visitor centre, MRI scanner and other research facilities
Medical Centre
Operating theatres and rooms for X-rays and minor treatment are among the facilities in the state-of-the-art Small Animal Centre. Best practice in both human and animal medical fields has been incorporated in the design.
Operating Theatres
For example, operating theatres, whether for humans or animals, must be kept clean and sterile, and the environmental conditions must be right for the patient and the medical staff.
Airflow Control
By using filtered incoming air to pressurize the room, external contaminants can be prevented from entering. A high rate of change of air keeps the level of airborne contaminants produced in the space low. This is particularly important in animal hospitals, as most contaminants are produced by the animal undergoing treatment. At the same time, the room can be kept at the right temperature and humidity by adjusting the incoming air.