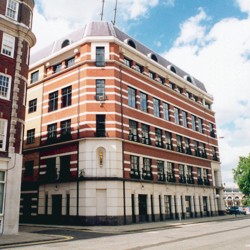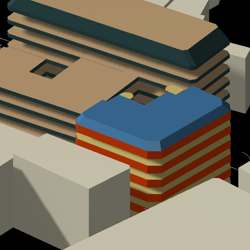 Commercial Project

No.1 Giltspur Street

Location:

London

Architect:

Gmw Architect

Cost:

£6,300,000
The Site
The offices are near Smithfield meat market. A statue on the side of the building commemorates the Great Fire of London, which was occasioned by "the Sin of Gluttony" in 1666. The statue, 'The Golden Boy of Pye Corner', was originally built into the front of a public house on the site until 1910, and was re-erected when the new offices were constructed.
Solar Geometry
Solar studies were carried out to check the shading from surrounding buildings, to allow cooling to be optimised and to ensure glare from the sun was counteracted by blinds where it might affect people using computer screens
Office Development
Originally designed for owner occupation by one part of the developer's operation, the offices are provided with high specification services suitable for a City location. An on-site transformer substation, pumped drainage, and street lighting to public lighting standards were among the features commonly needed in central London developments.
Sustainability
Variable-speed fans reduce energy consumption to a minimum, using heat reclaim and free cooling, which are made possible by the all-air configuration of the system.
Flexibility
The air-conditioning was carefully laid out to allow individual office spaces to be created and re-planned without major alterations to ductwork and controls. Underfloor electrical power and data is wired through floor boxes which can be re-located as desired.