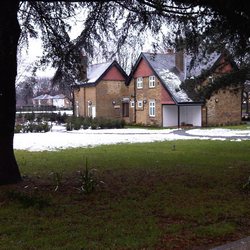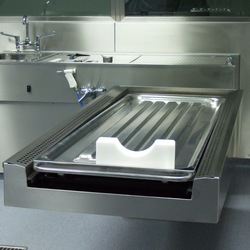 Health & Vetinary Project

Location:

Tottenham, London

Client:

Architect:

Cost:

£2,900,000
Project
A new discreet mortuary was created alongside the existing lodge building in Tottenham cemetery. In order to conceal it the mortuary was located completely underground. Planning and cost meant that the floor-to-ceiling heights and ceiling service voids had to be kept to a minimum. The subterranean site also meant suitably discreet ventilation intake and discharge positions were needed.
Full Design
The services were fully designed at tender stage, with critical sections of the co-ordinated services drawn up to ensure that the congested service routes could be accommodated within the restricted ceiling voids and remain serviceable during the lifetime of the building.
The high level of detail at tender stage also ensured that the scheme was fully understood by the contractors to provide cost certainty, and help in preparing the construction programme. Key issues were addressed, including
Infection Control
Integration of specialist equipment
Capacity and connections to existing infrastructure
Systems and controls designed to allow flexible independent use of facility
Security, both from outside risks and in the operation of the building
Construction
Integration and co-ordination of the services at design stage continued through to site level. Regular site visits were carried out to monitor the installation and ensure all elements were as specified and workmanship was good. Ongoing meetings with the contractor, sub-contractors, and specialists made sure that the project ran smoothly. The commissioning of all major systems were witnessed to ensure fault-free operation.