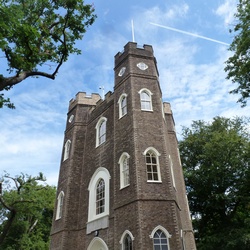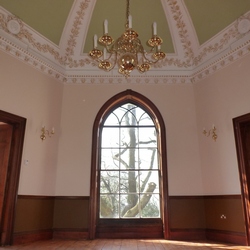 Historic Project

Location:

Shooters Hill, London

Client:

Architect:

Cost:

£480,000
The Folly
Severndroog Castle is a Grade II* listed, 60-foot high, triangular, eighteenth century folly in Oxleas Wood atop Shooter's Hill in London. Built by Lady James of Eltham as a memorial to her husband, Sir William, and named for the pirate stronghold he destroyed while with the East India Company. It had fallen into severe disrepair, being on the Buildings at Risk register and appearing on Channel 4's Restoration TV show. It has now been transformed following a concerted effort to save it.
Heating
The location of the folly meant that it was simply too expensive to provide a gas supply, being a long way from the nearest main. An air-source heat pump therefore provides heat, with the added advantage of minimising carbon emissions. Heating water is fed to underfloor heating pipework beneath the timber floors. This maintains the clean lines of the interior by avoiding radiators. Other services have also been updated in a way sympathetic to the building.
The Restored Building
The freshly restored building will provide education facilities, and an exhibition about its history and has a small cafe for refreshments. Its saving will allow generations to come to enjoy the spectacular views over London from the viewing platform at the top. A CCTV system lets the view be seen on the ground floor by visitors who prefer to avoid (or are unable to make) the climb to the roof. Wireless broadband is available throught the building.