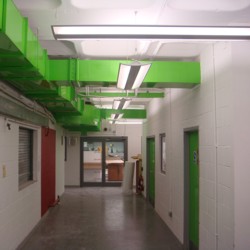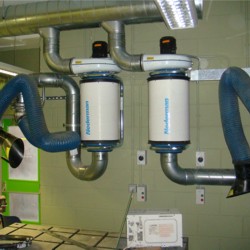 Education Project

Location:

London

Client:

Architect:

Cost:

£750,000
Project
Kingston University wanted to provide a fully-equipped modern workshop for the 3D arts courses within the Faculty for Art, Design and Architecture. Phased refurbishment of the existing workshops in the Knight's Park Campus of the university was decided but the workshops had to be available for students throughout the academic year.
Short Time Scale
The project was made more challenging by the need to keep the workshops open. The work was carried out in two phases over successive summer breaks, with clearance, demolition, rebuild, and reinstallation of services and machine tools done in the two summer months. The remainder of the building, which included the student union, had to remain open during project works.
Advanced Machinery
The workshops were reconfigured, new advanced manufacturing machinery was brought into use, new welding gear, numerical control milling machines were provided. Specialist services such as welding extract, chemical storage and compressed air systems were part of the design. All electrical systems, water services, and workshop machine dust extraction systems needed to be replaced.
Daylighting and Lighting
The space had to be a pleasant working environment, and the old workshops were opened up to allow natural daylight to be visible throughout, creating an open-plan space with views to outside. The high lux levels necessary around the workshop machinery were provided by direct light from high-efficiency fluorescent lamps, and light onto the newly redecorated coffered ceiling created a bright environment throughout. Coloured ventilation ductwork became a feature in the space.