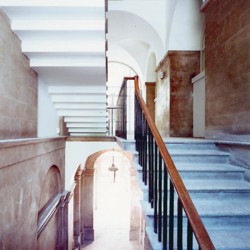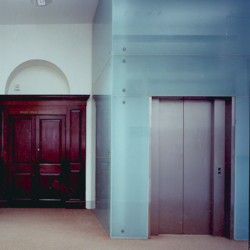 Historic Project

Queen Anne Court

Location:

Greenwich, London

Client:

Architect:

Cost:

£7,100,000
History
The Old Royal Naval College is built on the site of a former Tudor palace where both Henry VIII and Queen Elizabeth I were born. Christopher Wren was appointed in 1695 to start work on a naval hospital, the first of a series of architects including Hawksmoor, Campbell, Ripley, and James. The four courts were used as originally intended until the 19th century when they were taken in hand by the Admiralty and became known as the Royal Naval College.
Minimal Intervention
In Queen Anne Court the greatest challenge was to integrate 21st century services into the fabric of the 17th century baroque building. Services had to be routed under the floors, dodging some of the massive square timbers lying diagonally across the building. A new lift was carefully inserted into the building to provide easier access for all. Radio fire alarms minimise disruption to the fabric, and the old steam pipes are used as a duct for the fibre optic cables linking Queen Anne Court to the Dreadnought Library.
Summary
Our knowledge and experience in installing and adapting the services in listed buildings, such as St Paul's Cathedral, Southwell Minster and the Royal Botanic Gardens at Kew allowed us to help in the success of the University's planning for the new Greenwich Maritime Campus. Cross-fertilisation of ideas from a whole range of different architectural styles allowed the best practice from the whole construction industry to be incorporated within the buildings forming the campus.